The making of Bella's dress
Made by me (Jeanne, aka gryphonclaw on twilightlexicon, aka Victoria for those who saw me at the Prom) for Kayli (aka Isabella Cullen on the twlightlexicon, aka Bella Swan)

Here is Kayli, holding up the fabric (and hiding behind it) before we chop it up



Here I've cut out the initial tubular shape that would become the dress (complete with my laptop in the background with multiple pictures of our reference imagery ;) )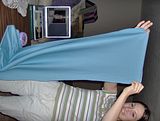 Here I am working my magic on my superduperhandydandy serger (cuts your sewing time in half, if you dont already know it. ANYONE who likes to sew a lot needs to own one)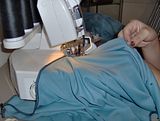 Here's Kayli posing for us with the start of her Bella dress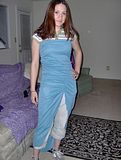 Kayli posing again, different angle



I would post more, but there aren't any. I had to make the rest of the dress while she wasn't there. So we will leap from that, to this, the end result; BELLA: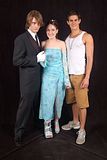 I just want to mention that this dress was made between the hours of 6:30pm and 1am over the course of 3 days. IT WAS HARD, lol...So a huge thank-you to everyone who gave "Bella" so many compliments, and also those who gave me compliments for making it. I think it turned out great considering the limited time and budget we had to make the dress. (supplies were $20, btw). I think if I had had more time and resources I could have pulled off an even more accurate reproduction of the dress, but I am happy with what we made, and I think Kayli is as well. As for my dress..well..I threw it together in about 3 hours on Thursday night(meaning only a few hours before our flight to Arizona). The corset I had made already, I made it last year for a different costume. But I'm super happy with how that turned out as well. ok, done bragging now... =P
Photos from the Meadow Gathering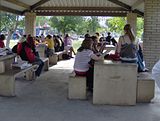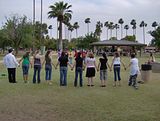 Photos from the Saturday IHOP breakfast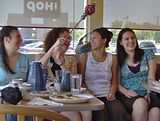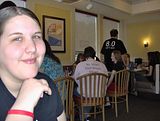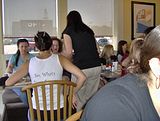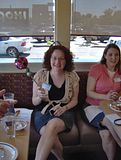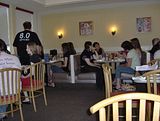 Photos from dinner before Prom
some of these weren't taken by me, but by one of the wonderful ladies from the Utah group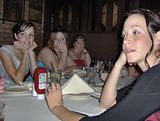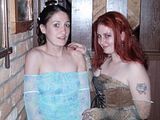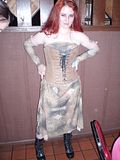 Photos from the actual PROM, lol...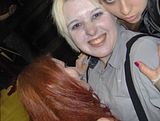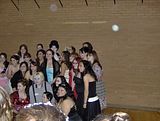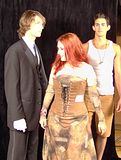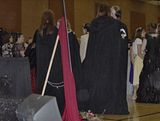 Photos from me and Kayli's bye-bye breakfast at our hotel...boohoo...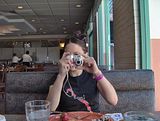 This is a picture post, mostly. They are thumbnails behind the cut but there are a lot of them plus captions so i was kind and put them behind a cut. here we go!